---
  Nahla was an extremely valuable partner in enabling us to implement our enterprise-wide Leadership program for our Canadian Leadership team. She was able to quickly and confidently learn the 3-day program, across all 10 content modules and facilitate the program with ease. Nahla called upon her experience and background to bring the content to life, providing relevant and meaningful leadership examples. She effortlessly worked with diverse participants from a variety of divisions, generations and career stages. Nahla was a critical part of successfully deploying this important Leadership program at Kraft Foods. 
Paul Collins
Director, Talent & Organization Development
Kraft Foods

---
  We engaged Nahla to help design and deliver a series of leadership training seminars for our senior management team at Saint Luke's Place.  Through this experience, Nahla helped to strengthen our skills and to put strategies in place for dealing with real workplace issues such as implementing change, having difficult conversations and fostering team cohesion. Nahla's interactive and collaborative style of delivering the workshops, and her genuine interest in understanding our organizational focus, made the learning experience extremely personal, inclusive and relevant to our specific needs. 
Brian Swainson
Chief Executive Officer
Saint Luke's Place

---
  Nahla is a captivating speaker. Her presentation on Customer Service Excellence was informative, well organized and extremely practical. I learned some great pointers that I am eager to apply with my staff and customers back at the store. 
Participant 
Home Hardware Dealer Fall Conference, 2014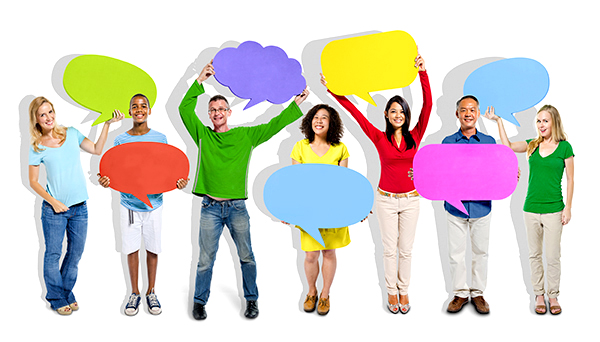 ---
  We asked Nahla to assist our managers in supporting staff during system changes. She worked with the group to help them recognize the stages of change offering very practical ways they could communicate information when needed. They left with very helpful and practical tools that could be applied immediately. I appreciated her ability to relate to everyone through humour and to engage them in conversations focused on solid solutions. 
Laura Holtom
Administrator, County of Wellington
Wellington Terrace Long Term Care Home

---
  Working with Nahla was a very positive experience for both myself and our leadership team. Over a period of four, half day workshops, her expertise, flexibility and approach allowed for an open and honest discussion amongst all participants. This ultimately led to the collective support of all leaders to develop a concrete execution plan. 
Brad Marks
P.Eng., CEO
WalterFedy

---
  We invited Nahla to speak at our Company of Women networking event for women entrepreneurs. I was impressed with how succinctly she shared her overview of change and saw how each woman connected to share her own path. She was truly adept at walking that fine line between telling her own story and being fully present to hear the stories of others. Nahla's style was open, light, smart and compassionate. She was a hit! 
Anne MacKay
Anne MacKay Consulting